COVID-19 / CoronaVirus Update

Please note that due to the COVID-19 pandemic, many events around the world are being cancelled or postponed. Please be sure to visit the official website of any event you are planning to attend to ensure that is has not been canceled.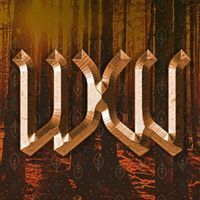 Wicked Woods is an outdoor electronic music festival in the beautiful outdoors of the Fairmont Hot Springs of B.C, Canada.
Experience workshops, music, nature and more.
Location
Fairmont Hot Springs, British Columbia, Canada
The next Wicked Woods will be happening sometime in the future.
Quick Info

Annually held in September

Ages: From 19
Connect with Wicked Woods
Contact
---
---
This festival's page is updated and maintained by volunteers and moderators. This festival has not been claimed yet. Please
contact us
to update any out of date information.
If you are associated with this festival then you may
claim this entry
and keep the data up to date.
Quick Search
About Wicked Woods
Words from the Festival
"Nestled in the heart of the Columbia Valley, minutes from Fairmont Hot Springs, Wicked Woods turns a new leaf & revs up for itsannual celebration of life through sight & sound. This Kootenay locations limitless views and comfortable surroundings makes Wicked Woods a precious environment for all imaginations. This 4 day festival wraps up the festival season with electronic & Live music. With a newly inspired focus for the future, this year will bring in this second decade with a positive & safe vision organized by truly dedicated individuals who have made up this TEAM for the past decade.
Beat the ground with your feet. Look up to the stars. Breath the warm mountain air. Just be. Lets get Wicked In The Woods"
Rate Wicked Woods